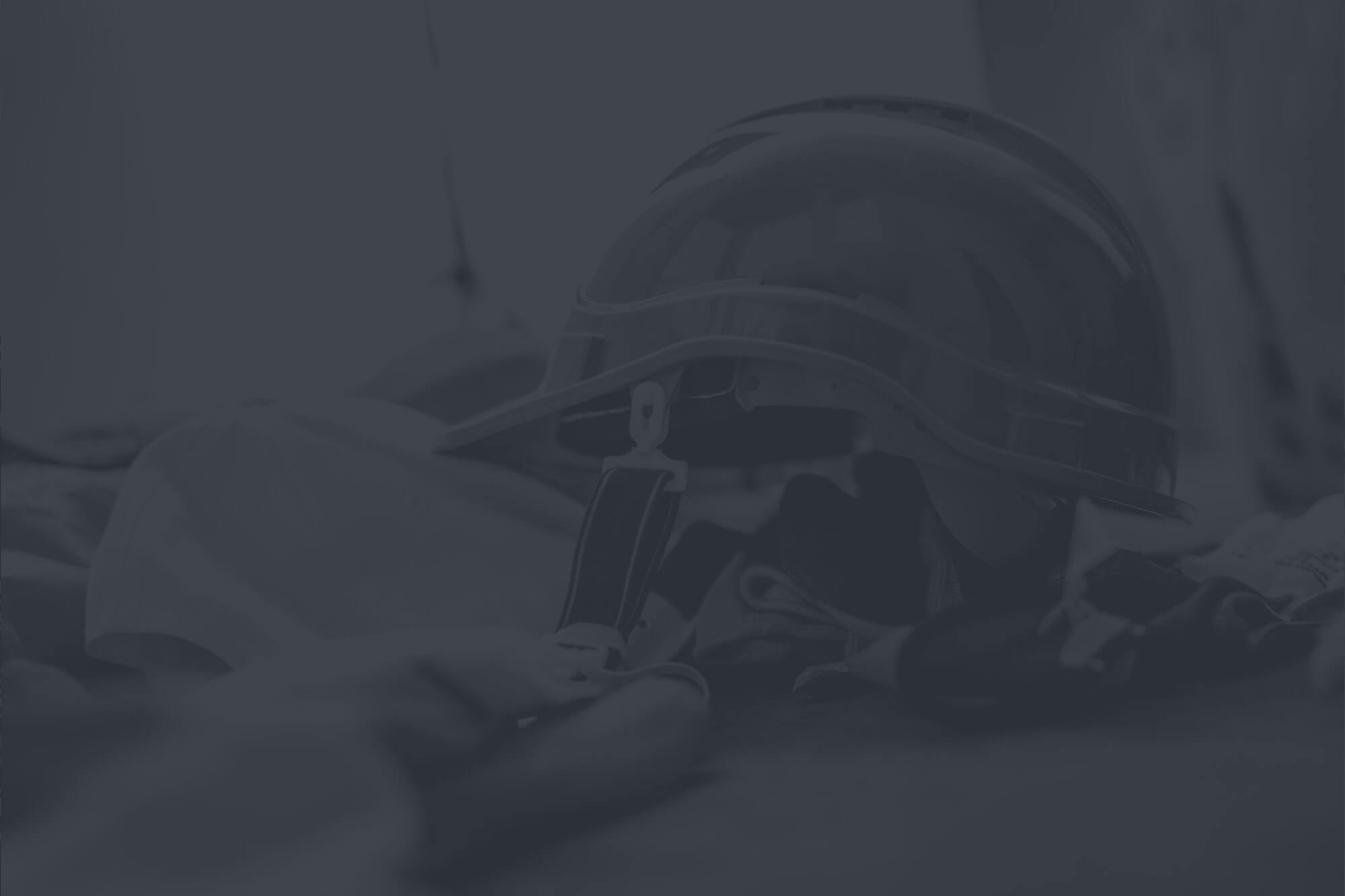 Smarter Daily Reports
Because no one wants to write the name Robert Wolfeschlegelsteinhausendorff more than once.
Smart Daily Reports
Our daily report remembers your crew from yesterday and automatically populates the daily report with those names. SitePatterns also remembers individual names so as you start typing, SitePatterns will remember and autocomplete names. Everyone has that one guy in the company with a name like Robert Wolfeschlegelsteinhausenbergerdorff. There's a reason everyone calls him Rob Wolf for short, good news is you'll only have to type it once and SitePatterns will remember.
Remembers Your Crew
Our daily reports rememeber who was on site last time you filled out your daily report for each site. From there you can remove or add employees to the list.
Name Completion
Once someone within your company types an employee name, SitePatterns remembers and auto-completes that name for everyone else.
Easy Signatures
Not only does the daily report remember who is on your site, you also have the option to tap an employee's name and collect their signature in seconds.
Custom Dailies
Every company is different and might require a different form than the next, which is why SitePatterns allows you to customize your daily reports to match any workflow, including scanning in paper documents.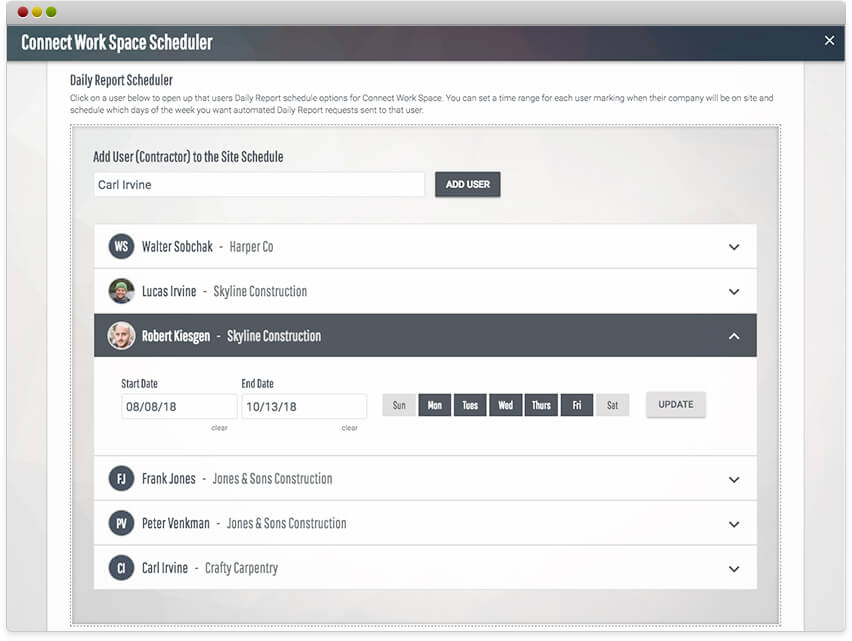 Auomated Report Collection & Scheduling
The Site Scheduler allows you to schedule daily report collection from subcontractors for free, taking the burden of document collection off your plate. This tool can also be used as a reminder to yourself to complete daily reports. Fill in the start and end dates and days of the week you want the dailies collected and click the Update button. Once the start date arrives, notifications will be sent on the days you have scheduled and a To-Do list item added to their account.
- Free for subcontractors
- Schedule dates and days of week
- Multiple schedules per person
- Real-time report status
Completion Tracking
Easily track daily report completion through your ToDo list, jobsite activity stream, or the calendar heat map. You can track all tasks whether it's a single daily report that was assigned or a recurring daily report that was automated through our Site Scheduler.
To-Do Lists
All tasks that you assign whether it be a daily report through Site Scheduler or a safety observation that needs to be rectified is shown in your ToDo list under Assigned.
Calendar Heatmap
Swipe through your various jobsites while looking for the red circle. Tap on a day to see which reports are outstanding.
Notifications
Notifications are sent to anyone that has been assigned a daily report to complete. This includes your tiered subcontractors who are free users of the software.
Activity Stream
You can view all assigned tasks, no matter the assigner, as well as completed reports by scrolling through the jobsite activity stream.